Product Summary
The FAN7314 provides all the control functions for use as a series parallel resonant converter as well as a pulse width modulation(PWM) controller to develop a supply voltage. Typical operating frequency range is between 30kHz and 250kHz, depending on the CCFL and the transformer characteristics.
Parametrics
FAN7314 absolute maximum ratings: (1)VCC Supply Voltage: 5 to 25.5 V; (2)Topr Operating Temperature Range: -25 to 85℃; (3)Tj Junction Temperature: 150℃; (4)Tstg Storage Temperature Range: -65 to 150℃; (5)RθJA Thermal Resistance Junction-Air(1, 2): 70℃/W; (6)Pd Power Dissipation: 1.8 W.
Features
FAN7314 features: (1)High-efficiency single-stage power conversion; (2)Wide input voltage range: 5V to 25.5V; (3)Back light lamp ballast and soft dimming; (4)Reduces number of required external components; (5)Precision voltage reference trimmed to 2%; (6)ZVS half-bridge topology; (7)Soft start; (8)PWM control at fixed frequency; (9)Analog and burst dimming function; (10)Programmable striking frequency; (11)Open lamp protection; (12)Open lamp regulation; (13)20-Pin SOIC.
Diagrams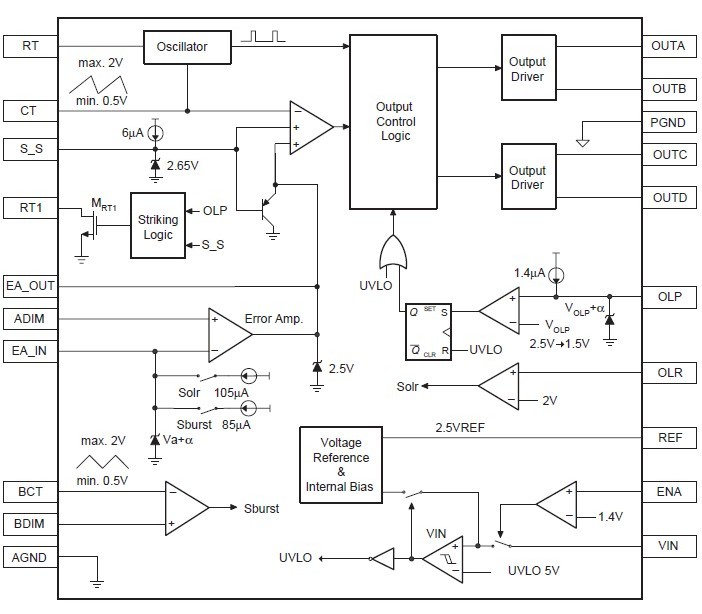 Image
Part No
Mfg
Description
Pricing
(USD)
Quantity

FAN7314

Other



Data Sheet

Negotiable

FAN7314A

Other



Data Sheet

Negotiable

FAN7314AMX

Fairchild Semiconductor

LCD Drivers LCD Backlight Inverter Drive

Data Sheet



| | |
| --- | --- |
| 0-1: | $1.42 |
| 1-25: | $1.14 |
| 25-100: | $0.85 |
| 100-250: | $0.79 |


FAN7314M

Fairchild Semiconductor

LCD Drivers POWER_CONVERSION

Data Sheet

Negotiable

FAN7314AM

Fairchild Semiconductor

LCD Drivers LCD Backlight Inverter Drive IC

Data Sheet

Negotiable

FAN7314MX

Fairchild Semiconductor

LCD Drivers LCD BACKLIGHT INVERTER DRIVER

Data Sheet

Negotiable