Product Summary
The 74HC32N is a high speed Si gate CMOS device and is pin compatible with low power Schottky TTL (LSTTL). They are specified in compliance with JEDEC standard no. 7A. The 74HC32N provides the 2 input OR function.

Parametrics
74HC32N absolute maximum ratings: (1)tPHL/ tPLH propagation delay nA, nB to nY CL = 15 pF; VCC = 5 V: 6, 9 ns; (2)CI input capacitance: 3.5, 3.5 pF; (3)CPD power dissipation capacitance per gate notes 1 and 2: 16, 28 pF.
Features
74HC32N features: (1)Output capability: standard; (2)ICC category: SSI.

Diagrams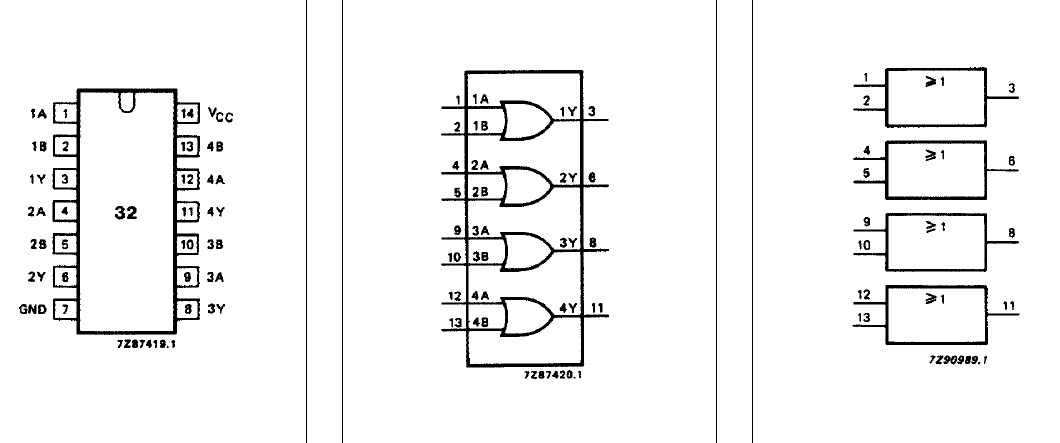 Image
Part No
Mfg
Description
Pricing
(USD)
Quantity

74HC32N,652

NXP Semiconductors

Gates (AND / NAND / OR / NOR) QUAD 2-IN OR GATE

Data Sheet



| | |
| --- | --- |
| 0-1: | $0.31 |
| 1-25: | $0.22 |
| 25-100: | $0.19 |
| 100-250: | $0.16 |

Image
Part No
Mfg
Description
Pricing
(USD)
Quantity

74HC

Other



Data Sheet

Negotiable

74HC/HCT02

Other



Data Sheet

Negotiable

74HC/HCT03

Other



Data Sheet

Negotiable

74HC/HCT10

Other



Data Sheet

Negotiable

74HC/HCT107

Other



Data Sheet

Negotiable

74HC/HCT109

Other



Data Sheet

Negotiable