Product Summary
The IRC540 is a kind of Power MOSFET(Vdss=100V, Rds(on)=0.077ohm, Id=28A). It provides an accurate fraction of the drain current through the additional two leads to be used for control or protection of the device.
Parametrics
IRC540 abosute maximum ratings: (1)Continuous Drain current: 20~28A; (2)Pulsed Drain current: 110W; (3)Power Disaipation: 150W; (4)Linear Derating Factor: 1.0W/℃; (5)Gate-to-Source Voltage: ±20V; (6)Repective avalanche energy: 15mJ; (7)Operating junction and storage temperature range: -55 to +175℃.
Features
IRC540 features: (1)Dynamic dv/dt rating; (2)Repetive avalanche rated; (3)Current sense; (4)175℃ operating temperature; (5)Fast swicthing; (6)Ease of paralleling; (7)Simple drive requirements.
Diagrams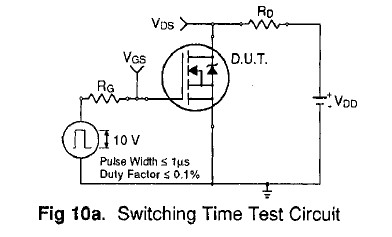 Image
Part No
Mfg
Description
Pricing
(USD)
Quantity

IRC540PBF

Vishay Semiconductors

MOSFET N-Chan 100V 28 Amp

Data Sheet

Negotiable
Image
Part No
Mfg
Description
Pricing
(USD)
Quantity

IRC540PBF

Vishay Semiconductors

MOSFET N-Chan 100V 28 Amp

Data Sheet

Negotiable

IRC55

Extech

Environmental Test Equipment INFRACAM SD THERMAL IMAGING CAMERA

Data Sheet

Negotiable

IRC57

Extech

Environmental Test Equipment INFRACAM SD THERMAL IMAGING CAMERA

Data Sheet

Negotiable

IRC530PBF



MOSFET N-CH 100V 14A TO-220-5

Data Sheet

Negotiable